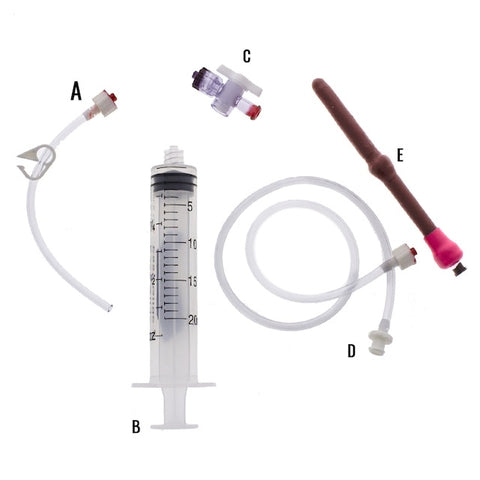 We are excited to announce the introduction of a product that will change female urine substitution forever. Like our other innovative female products, CUPID Xpandable will deliver a golden shower at exact body temperature, while remaining completely hidden from view. But her new expandable urine reservoir allows women the ability to choose the volume she is comfortable with. By eliminating the rigid bottle, Xpandable will conform to the shape of your vagina. Making this our most comfortable and user-friendly product ever. The next feature most requested by our customer's was silent operation. Guess what? You asked, we listened. Xpandable is completely silent during operation. After-all, the only sounds we want to hear during these intimate moments is heavy breathing, right?
So there you have it, Ladies. While our competitors are stuck offering you knock-offs of an outdated men's device, a comical and clumsy costume that does nothing to promote intimacy during your fetish fantasy, Sexxi Showers has worked hard to bring you the ultimate wet sex toy. Realistic, body temperature urine stream, completely hidden and silent during use. Xpandable is also made of high grade medical components and, as always, assembled right here in California. 
If you have a golden shower coming up, just you and your man or at a party under the watchful eyes of other wet sex practitioners, Xpandable is hands down your best choice.
Included:
1- Expandable Urine Reservoir, 1- filler syringe, 1- Extension hose and 1- Control valve
*THIS KIT DOES NOT INCLUDE URINE *                                      
Cupid expandable
Right now I can't seem to get it to stay up inside of me so I'm still trying to figure how to make it stay uo there with out coming out .
So how many surrengies would you recommend on filling it up to work for me any one have any good tips
Jp
Another waste of my money. The device itself is super long, it's uncomfortable and impossible to keep in to the point where it's not hanging out almost an inch with the valve just, boom, right there out in the open. One handed use? Yeah no, the twist valve to release your shower definitely is pretty stiff. But I get why you wouldn't want it loose. This and the other MONSTER cupid 2 should have some diameter and length measurements in description. I literally just spent 225 on products that will not work for a realistic and safe shower, that's wild. Idk what all these good reviews are about, must have bigger storage space than me!
Wifey is happy
Honestly, you have no idea how much we needed this. You've created the best possible product in this niche. :-)
Cupid expandable
Great product. Easy to use. Shipped on time. Thank you for such a wonderful product.