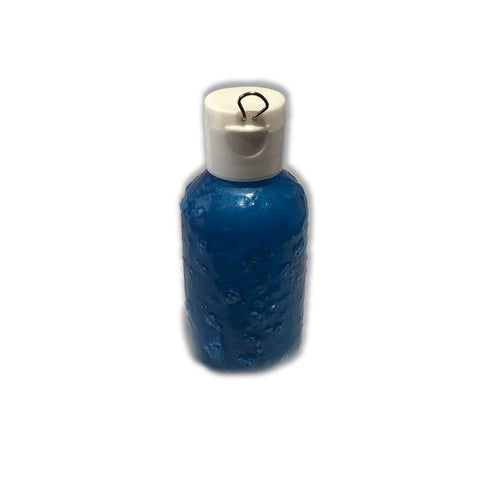 The latest in our line of adult wet sex toys. SheWhizz2 provides women the highest level of realism in the industry. This latest design eliminates the need for the Flow Restrictor (fake tampon), now requiring a simple push from your index finger on the attached trigger and flipping open the cap to start the urine flow. SheWhizz2 holds 1 oz of golden fun and can be used repeatedly. cleaning and drying properly is important in keeping the device usable. While cleaning DONOT completely submerge the device. We recommend an alcohol rinse. This device provides urine on demand, at exact body temperature. While remaining so well hidden, no one will know it's not really you!
Includes:
SheWhizz2 device
THIS PRODUCT DOES NOT COME WITH SYNTHETIC URINE
This is the winner
This is my second product I've used from Sexxi Showers. First one was Cupid 2 - helped me thru every situation that arose. Was a little on the large side so needed lube on hand at all times as welI. I now have the SheWizz2 and I like this smaller version so much better. Girls - I'm telling you, look no further.
And the staff was above and beyond helpful in placing my order although there weee technical difficulties. They followed thru in answering all my questions. Definitely a customer for life. You will NOT be disappointed.
Ordered both shewizz 2 and cupid 2 the shewizz 2 leaked at the cap but the other was fine . Product works fine but the cap leaking on the shewizz 2 wasn't cool. For the amount paid the product should be better made to not leak as I followed the directions to exactly what was supposed to be done. A little disappointed as it looked like plumbers pipe tape was used at the threads of the top of the bottle for the cap. Maybe I can repair myself but product should be made better for the price charged.
Disappointed
I paid almost $25 for 2 day shipping and it took my package 5 days to arrive. I emailed asking for a refund for the shipping cost and got no response. Then when I used the product, only on the second use, the metal tab placed on the device for easy opening broke right off! I have to say I am very disappointed, I had much higher expectations.
It's great 👍
Took me more practice than I expected for it but once you've got it, you'll never use anything else.
box mailed
Hey I am wondering if when it comes in the mail if the box is going to show any of this on there or if its going to be descrete. I dont want anyont at my house knowing whaqt I ordered
Related Products
---